LEARN SPANISH
with native teachers
One to one Online classes

EFFECTIVE LEARNING EXPERIENCE
ONLINE SECRETARIES FOR YOU
LEARN SPANISH in a progressive way!
¡INDIVIDUAL PRIVATE LESSONS!
FREE TRIAL 20-MINUTE PRESENTATION CLASS TO MEET YOUR TEACHER
PLANNED CLASSES ACCORDING TO THE NEEDS OF EACH STUDENT
COMPLETE PROFESSIONAL CLASSES
Spanish online Individual classes and courses for all levels and ages.
According to the Common European Framework of Reference for Languages (CEFR)
INTERNATIONAL EXAMS - DELE
LET' S START
How can I start with my classes? Very easily!
Register so the Academy's administrator will contact you as soon as possible. Then, after a phone call, a Teacher who has the same time availability that you have will send you a WhatsApp message and together will arrange a free 20-minute presentation class by Skype.
After that, the Academy's administrator will send you an email with all the necessary information so you can pay for your classes. Once we have your payment registered, you CAN START YOUR LESSONS!.The students always organize the day and time of the classes with the Teacher!
Our Virtual platform allows students to Enjoy online private Classes. Learn Spanish from home. We arrange your meeting!
LET'S LEARN
SECURITY, RELIABILITY AND RESPONSIBILITY
Learn with legally authorized reliable classes.
You can pay your classes with confidence and tranquility.
Our administrative staff will be in charge of everything to ensure you the best service.
ASK FOR PRICES
WHAT STUDENTS THINK ABOUT THE CLASSES
"Everything is adapted to your Spanish level with daily explanations about grammar."

Sonya
"You can benefit from them to the maximum. The class is very entertaining and you can speak in Spanish all the time. "

Jessica
"We are evaluated in a free first lesson for the Teacher to see your Spanish level to make a plan just for the student.we also decide about the days and the time of the future classes."

Jhon A.
" I would like to highligh that the classes always start on time and that the Teacher is always prepared. Everything is perfectly planned and structured. I recommend it 100%!"

Mary
"Personalized attention. they look for a Teacher with the same availability that you have. I recommend it!"

Frank
" The classes are enjoyable and they use a virtual classroom which works well. It neither stops nor disconnects so the experience as a student is very confortable."

Sara
"I consider that my classes are excellent. We do all kinds of activities grammar, listening, reading and speaking and any content is explained until I understand perfectly."

Isabel
"Punctuality and reliability! The classes are completely practical. "

Isaac
"With this Academy, I had my first online experience with respect to learning and it really was fantastic! I liked the classes very much from the very beginning. Everything is very well organized. Don`t miss it!"

Joseph
Somos una academia de Idiomas destacada y reconocida en Europa y Latinoamérica. Tenemos presencia en más de 10 países y trabajamos con profesores y profesoras Certificadas y con más de 10 años de experiencia. Ponemos a disposición de los alumnos a un gran número de profes capacitados para preparar los exámenes Internacionales más exigentes y solicitados mundialmente. Brindamos el servicio de clases particulares a alumnos de todas las edades con metodología comprobada pedagógicamente. Disponemos de un sólido equipo de Trabajo dedicado diariamente a brindar el mejor servicio educativo Online.
¡Nos destacamos por nuestra seriedad, puntualidad y responsabilidad en nuestro trabajo!
Ven a Conocernos! La Academia Es Mejor si Tu Eres Parte!
ASK FOR PRICES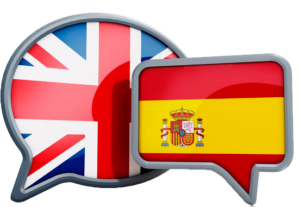 ©ALL RIGHTS RESERVED Onlinespeaking since 2018